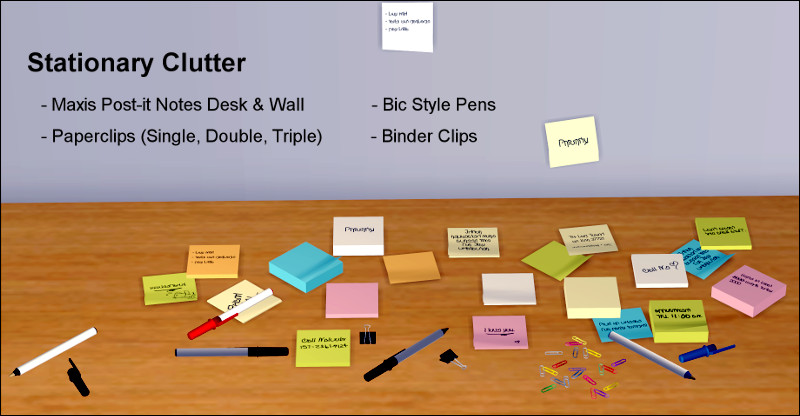 Deco stationary for clutter fans and interior designers. There are two versions of this download available:
catalogue version – items show up in Deco » Sculptures and in a collection file.
collection version – items are not available in the catalogue, but can be found in a collection file.
Please note, you may only install one of the two versions because they share the same GUID.
Download Stationary Clutter (Catalogue)
Download Stationary Clutter (Collection)