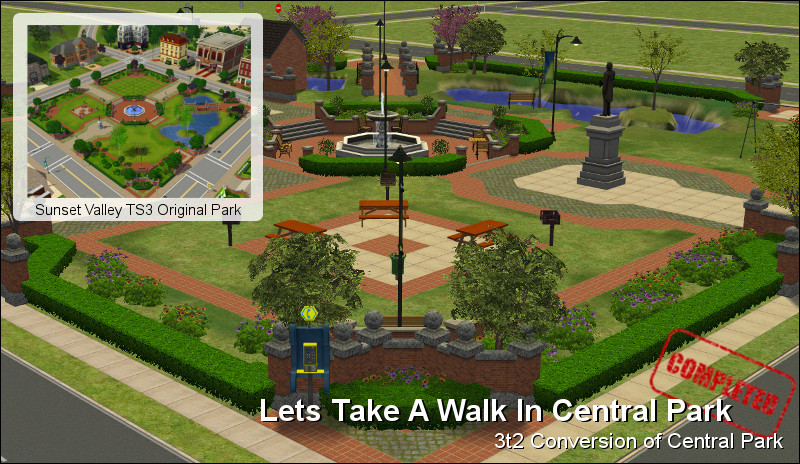 Happy Boxing Day!
Central Park is not a Rabbit Hole, but I've always considered it an extension of City Hall, so it was created as part of my Rabbit Hole project. I hope some of you will enjoy it as much as I do.
Please note the fountain area is meant to be a decorative area. Sims can only sit on the bench. If you want sims to sit in the chairs in that area, you'll need to put the tables/deco chessboards on the walk-through OMSP available at MTS. This is probably only useful for storytellers and mechinima directors.
I've tested the park and the only known issues I could find were the routing issues for the fountain. Sims will walk right through it because I can't get the extended footprint to stick. If I ever get help and figure out to fix this, expect an update~✰ Until then, just pretend that you're playing TS4.
You MUST have all of the EPs and SPs to use this lot.
Download 3t2 Central Park Sims2Pack
Download 3t2 Central Park Lot Meshes and Recolours