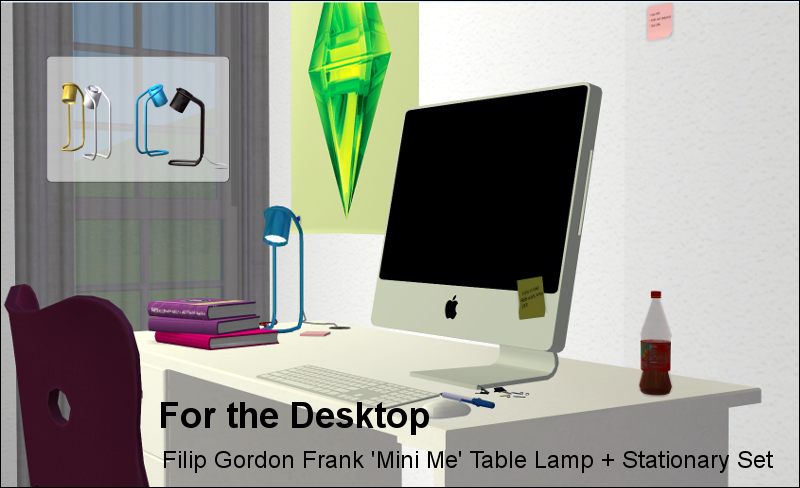 Filip Gordon Frank is a talented Croatian designer whose works are simple, clean, and contemporary. You can see more of his works on his website.
Ignore the + Stationary Set. I originally shared the lamp and stationary files together, but since they are unrelated I've separated them. I'll be uploading the stationary set in the following post.
This is an updated version (updated the day of this post) that shifts the fixture up so that it resembles the original better. There are two versions: cordless, and with cord. Both can be installed in your game as they have separate GUIDs.
Download Filip Gordon Frank Mini Me Lamp (Cord)
Download Filip Gordon Frank Mini Me Lamp (Cordless)