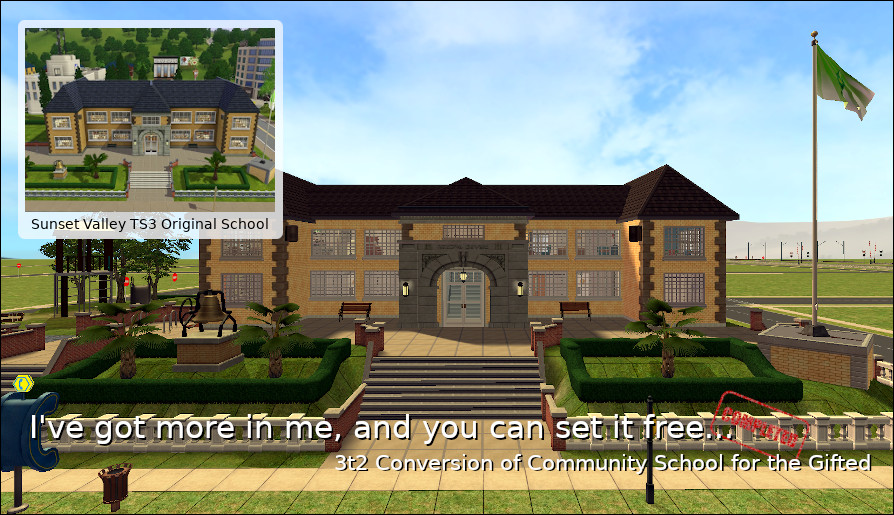 Unfurnished and cleaned with Sims2Pack. Requires the following downloads:
Lot Download: Download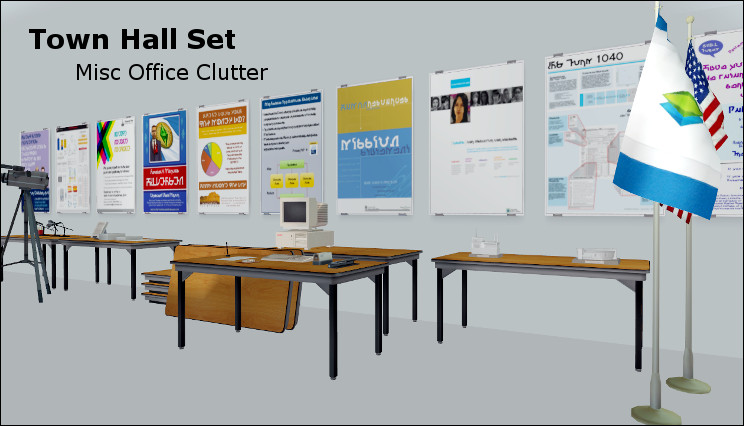 Completely random CC I made for my 3t2 Sunset Valley City Hall lot while I was decorating it. Some of the more useful meshes are the table top microphones, the standing video cameras, the simlish signs, and the flag set. For clutter fans there is an antimicrobial pen… I've always wanted one of these in my game for community lot offices
The content is organised by folder, so you can pick and choose your clutter.
Download Town Hall Set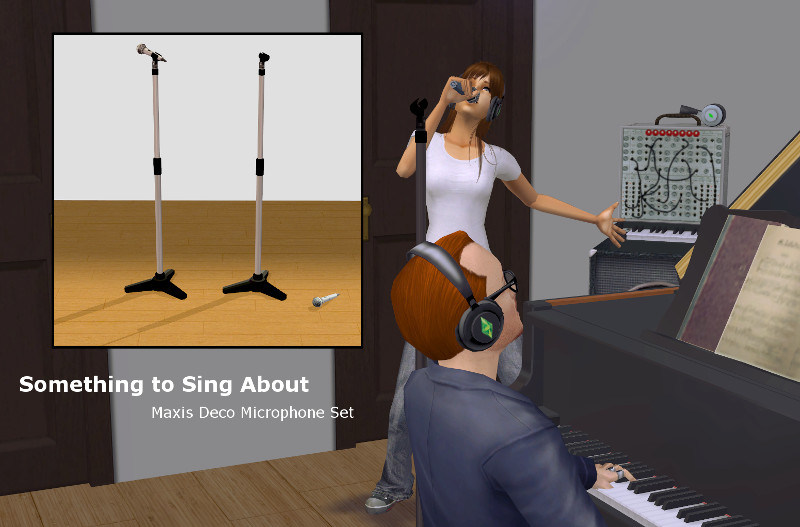 My first object extraction/edit created in August of 2013 and posted originally on Leefish. The microphone on the floor was created by nellyshysh and is hosted at Garden of Shadows.
Download the deco microphone stands
Download the functional (mirror) microphone