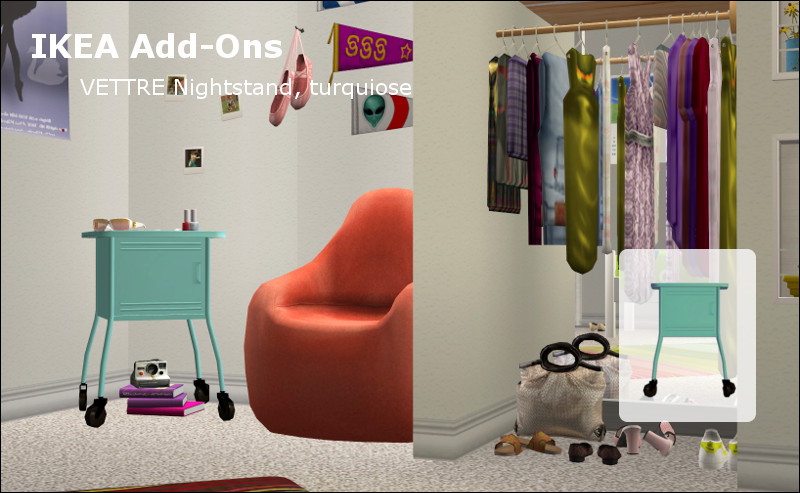 Update of my first from scratch object. Comes closed and with partially open slot.
$49 Simoleons
Found in Surfaces » End Tables (2 Slots)
Selenaq13's recolours can also be found on her Tumblr site, but to the best of my knowledge, the mesh included is not updated. I am including a link to her recolours here (sans mesh) so that they can be used with the most recent mesh and slave.