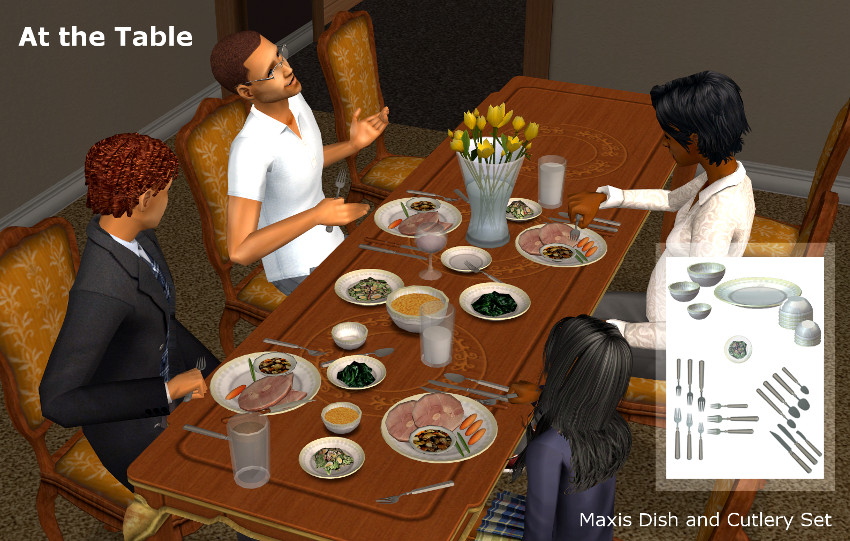 Table clutter for clutter fans and storytellers with maxis match + custom food level states for some of the dishes for natural time progression. The default fork was a bit dark, so I've updated it match the clutter set. There are two versions of this download available:
catalogue version – items show up in Deco » Sculptures and in a collection file.
collection version – items are not available in the catalogue, but can be found in a collection file.
Please note, you may only install one of the two versions because they share the same GUID.
Download Maxis Dish and Cutlery Set (Catalogue)
Download Maxis Dish and Cutlery Set (Collection)
Download Maxis Fork Default Replacement